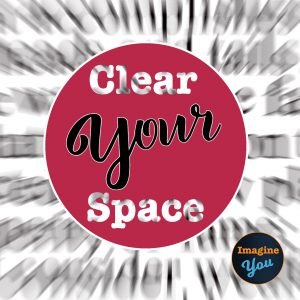 The decorations are packed, and tax files have made their way into view. This is a typical new year start. Except for this year.
This year feels different. Could it be my 58-day streak learning Spanish? Could it be The Home Edit binge, or that I've turned the page to Book Two in Steven Pressfield's, The War of Art?
Like Pantone's colour for 2023, I feel Viva Magenta!
If you've been in business for several years; systems, files, to-do lists, and even clients can feel like they're piling up like an unkept pantry. If you've ever felt this way, it's time to do yourself a kindness and stop what you're doing. If you feel you can't spare the time; it's pretty much certain, resistance to focus has run away with you.
Now is the perfect time to assess, purge, and recalibrate.
Ask yourself, who do you serve? What does your business offer? How do people feel when they are around you? What kind of business do you want to be in this time next year? Who will you become to achieve this?
The clearer you are, the better chance you'll have at showing up each day ready to do what's important and avoid the pull of what appears as urgent.
Take the time to unclutter your business, resist the temptation to shut the door, and ignore what's been piling up. You might have to let some things go or say no to projects that aren't in alignment with your vision. Sort through your workspace and computer files. Throw out what you don't need and categorize what you do need. Free up space, purposefully re-organize and show up consistently to maintain your vision.
Intentionally create your future and emerge in 2023 like Viva Magenta!
2023 Pantone Colour of the Year
PANTONE 18 - 1750 Viva Magenta